Social Media is indeed a marketing marvel. However, many brands treat social media as a hobby, an everyday task that's fun to have but not considered as a complete necessity for growth, engagement and consumer loyalty.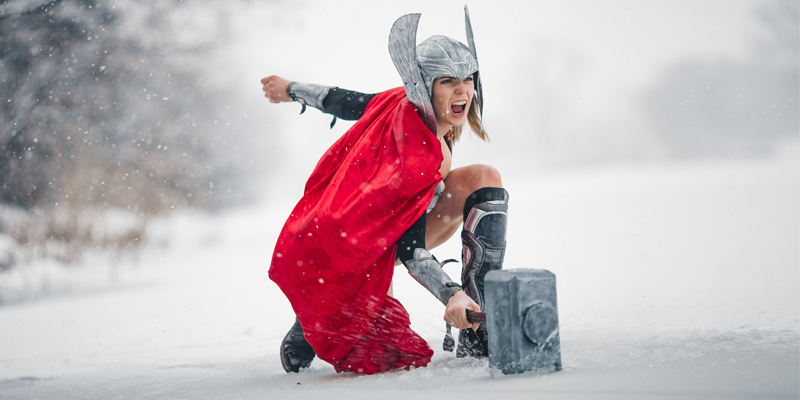 The reality is- social media is the thing that keeps your brand human and lets today's consumer know that you're still alive. As a priority, your strategy should be discussed in sales meetings, marketing meetings and every meeting that has to do with your consumer and brand identity.
A carefully thought-out social media plan can give a boost to your brand resulting in exponential growth. It can help in doubling your ROI, attracting new consumers and touching base with industry insights. The most important thing about social media is that it lets your consumer communicate with you. They can tell you what they like, what they don't like and how you can be better. It's a data gold mine - not to mention a 24/7 focus group that allows you to set trackable, scalable goals for engagement.
However, achieving those goals isn't just about spending money on Facebook ads or using 30 hashtags. It's not about "posting this" or "posting that." In order to create an effective social media strategy that works, you have to be smart, especially in the content jungle we live in. It's a huge responsibility that requires marketing mastery, creative thinking and a great strategy. Yet many brands will just assign their social media management jobs to the first little influencer they see with some followers and a Twitter handle.
It is high time you woke up. Make the investment, and find the right people who can milk your online presence to give the best ROI. Get in touch with storytellers, branding experts and designers to create something your consumers actually want on their digital feeds. Think of digital media as a breathing, living organism. It responds to how you treat it. If you engage with it, it engages back. If you don't feed it, it dies. But if you feed it right, it will continue to grow and grow. If your employees don't know how to use social media to your advantage, teach them. Take classes if you have to.
It's important to keep in mind that every brand is different. Just because one brand can afford to hire movie superstars for their campaigns doesn't mean your brand has to do the same. Carve out a niche for your brand within the budget allotted making sure every penny is used correctly. Test things, and then make them better. Then test them again.
Lastly, don't overdo it. Consumers are buying more online, sharing more online and spending more time online. You'll be able to raise the connection with your consumer to the next level if you do it right.